Dominant or Submissive? Discovering Your True BDSM Identity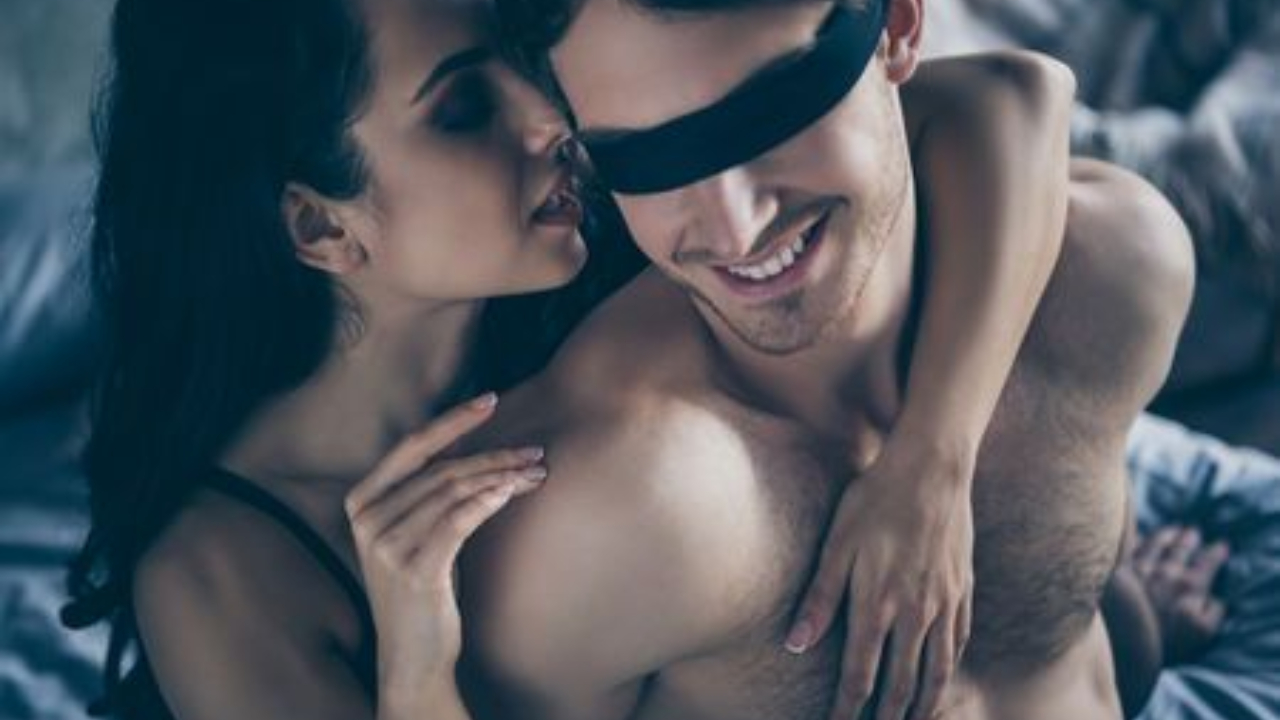 Welcome to the enchanting world of BDSM, where power dynamics and desire intertwine in a dance of passion and exploration. In this article, we'll embark on a comprehensive journey of self-discovery to uncover your true BDSM identity. Like exploring a treasure map, we'll navigate the exhilarating territories of dominance and submission, helping you find the path that feels right for you.
Dominance and Submission: Unraveling the Core Concepts
The role of dominance in BDSM:
Dominants play a pivotal role in the BDSM dynamic, taking on the responsibility of guiding and leading their partners through an array of pleasurable experiences. They possess a natural air of confidence, often exuding charisma and strength that their partners find alluring. Dominants are masters of setting the role play scene, crafting a safe and immersive environment where trust and vulnerability can flourish.
Beyond the allure of control, being a dominant comes with important responsibilities. Communication is a cornerstone of their role, as they must continuously check in with their partner to ensure consent and emotional well-being. This focus on open dialogue fosters an environment of trust, making it easier for submissives to express their desires and needs freely.
Statistics show that 53% of BDSM practitioners prefer taking on the dominant role, while 23% identify as exclusively dominant. Many dominants find satisfaction in their ability to create a deeply intimate connection with their partners, not just on a physical level, but also on an emotional and psychological one.
The role of submission in BDSM:




Submissives are the heart and soul of the BDSM dynamic, embracing their desire to surrender control to a trusted partner. Their qualities often include kindness, empathy, and a willingness to explore their vulnerability, creating a harmonious balance with the dominant. Submissives find immense pleasure in pleasuring their partner, deriving satisfaction from the happiness they bring.

The appeal of submission lies in the liberation that comes from yielding control. By relinquishing power, submissives experience a profound sense of trust and intimacy, allowing them to fully immerse themselves in the moment. For many, submission is not just an escape from everyday life but a path towards self-discovery and personal growth.

Statistics reveal that 40% of BDSM practitioners prefer the submissive role, while 19% identify as exclusively submissive. Additionally, around 32% of practitioners enjoy being both dominant and submissive, falling into the category of switches. This versatility offers a unique perspective on the different aspects of BDSM and fosters empathy between dominants and submissives.
Navigating the Grey Areas: Switches and Versatility
Switches are the chameleons of the BDSM world, embracing both dominance and submission with finesse and enthusiasm. These daring adventurers experience the best of both roles, enjoying the unique ability to switch seamlessly between guiding and surrendering. Their versatility adds a touch of magic to the BDSM experience, as they adapt to the desires and needs of their partner, creating a thrilling dynamic that keeps the flames of passion burning bright.
In the land of BDSM, versatility is celebrated and exploration of various identities is encouraged. It's like having a treasure trove of costumes and personas at your disposal, allowing you to become the adventurer of your own desires. This freedom to explore and evolve your BDSM identity over time adds richness and depth to your experiences within the community.
The Journey of Self-Discovery: Exploring Your Desires and Boundaries
As you embark on your quest to uncover your true BDSM identity, take some time to reflect on your desires and fantasies and understand your BDSM mind. Close your eyes and let your imagination run wild. What activities make your heart race with excitement? What scenarios ignite the spark of pleasure deep within you? Exploring your desires is a key part of understanding your true self within the realm of BDSM.
Setting boundaries is like placing protective enchantments around your castle walls. It ensures that your exploration is both safe and enjoyable. Communicating your boundaries with your partner is essential, as it establishes a strong foundation of trust and consent, allowing you both to fully embrace your roles and delve deeper into your desires.
Exploring Different Play Styles and Relationships
As you traverse the diverse landscapes of BDSM, you'll encounter a myriad of play styles and relationship dynamics. From gentle caresses and soft whispers of pleasure to thunderous storms of intensity, there's a play style for every adventurer.
Exploring different play styles helps you understand the depth and breadth of your BDSM identity, guiding you towards experiences that resonate most deeply with your desires. Perhaps you'll discover a preference for sensual and intimate scenes, or maybe you'll find joy in more intense and adventurous play.
In the heart of Kinklandia, you'll find thriving communities filled with open-minded individuals seeking compatible partners. Whether you're a 250 pound man looking for a dominatrix female partner to guide you on your journey, or a submissive soul to cherish and protect, the possibilities are endless.
Embracing the diversity of BDSM relationships allows you to connect with others who share your passions and desires, creating profound connections that enrich your experiences within the community. Remember, communication and consent are key to building meaningful relationships, fostering an environment of trust and exploration.
Conclusion
As we reach the end of our in-depth adventure, remember that your true BDSM identity lies within your heart. Embrace your desires, communicate your boundaries, and allow yourself the freedom to explore. Just like the magical realm of BDSM, the journey of self-discovery is filled with wonder and growth. So, dear reader, are you ready to embark on this thrilling expedition? Discovering your true BDSM identity is like finding the key to a treasure chest of pleasure, and the world of Kinklandia awaits your arrival with open arms. Happy exploring!
Try out KinkSports for free!
Sexy Games combined with Sexual Cosplay and Role-Play
We hate SPAM. We will never sell your information, for any reason.