10 Cheap Romantic Gift Ideas for a Girlfriend
Whether you've been seeing your girlfriend for a few weeks or a few decades, as their birthday approaches you know that you have to find a gift for them. Knowing what to get them can be stressful even for men who have ample cash in the bank to spend on their lover, but for those who are on a tight budget the stress can pile up fast.
But have no fear, because in this article we're not only going to introduce to you ten birthday gift ideas for your girlfriend that she will enjoy and hopefully lead to a fulfilling night for both of you, but also romantic gifts that are quite inexpensive.
The Importance of Gift Giving in Relationships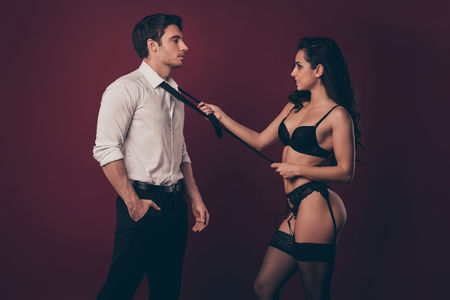 Celebrating a girlfriend's birthday is a special occasion, and it's important to show her that you care by giving her a thoughtful and meaningful gift. Gifts are a way to express your love, appreciation, and gratitude for the relationship you share, and they can strengthen the bond between you and your girlfriend.
Giving a gift on her birthday is a way to show your girlfriend that she is special to you. It's an opportunity to acknowledge her importance in your life and to make her feel loved and valued. A thoughtful gift to your lover can be a reminder of the moments you've shared together and the memories you've created. It shows that you pay attention to her interests, passions, and preferences, and that you want to make her day as special as possible.
Furthermore, giving a gift can help to strengthen your relationship with your girlfriend and keep things from becoming dull. It's a way to express your feelings and deepen the emotional connection between you two. When you give a gift, you're communicating that you care about her, that you're invested in the relationship, and that you want to continue to grow and strengthen your connection. This can lead to more open and honest communication, greater trust and intimacy, and a more fulfilling relationship overall.
Expressing your feelings for her through a gift on her birthday can create lasting memories. Memories that can be cherished and looked back upon fondly. The gift itself may not last forever, but the joy and happiness that it brings will be remembered for a long time. These memories can help to sustain and strengthen your relationship, even during difficult times.
Cheap but Romantic Gifts for a Girlfriend
Even if you're on a tight budget you can find a meaningful gift for your girlfriend that will go a lot further than an expensive material object. Though cheap in price, the gift can be very rich in thought and effort. How you present the gift will be of extreme importance. Here is a list of 10 inexpensive but romantic gifts for your girlfriend:
1. Bouquet of flowers from the local farmer's market with handmade card
This will take some mental effort on your part to come up with what to say on the card. I suggest looking up some common poem formats on the internet such as the haiku. You'll just need to come up with a few rhymes and it will seem like you spent months working on a well constructed poem to showcase your feelings. Choose flowers with the strong love colors of red and pink and that give off pleasant smells.
2. Bedroom Role-Play Fantasy Subscription
If your girlfriend is into role play, cosplay, BDSM, or any combination, you can purchase an inexpensive subscription to the Kinksports BDSM Adventures platform that provides detailed background stories and character development for a couple to easily dive into role play scenarios.
Even if she has not openly discussed her desire to try such deviant bedroom adventures, the gift will showcase just how much you desire her sexuality which in turn will make her feel sexy and a deeper connection with you. In essence, this gift reveals your commitment to her and your sex life together, which is the glue of a healthy romantic relationship.
3. A book by her favorite author paired with a relevant object
You can't just give your girlfriend a book for her birthday, unless she is a book collector and you found her a rare and expensive edition. However, if she is a big reader, you can pair a book with a relevant object that is of significance to that book, and package them together for a well thought out gift. The pairing and the presentation will pay dividends.
So what kind of pairing? If she is a fan of the book series 50 Shades of Grey, gift her a copy of one of the books that she does not have, or maybe the whole series, with a pair of sexy handcuffs. Not only will she get to enjoy the book, but now you are setting yourself up for a night of fun while role playing 50 Shades of Grey in the bedroom.
4. A movie night at home with her favorite snacks and drinks
Make sure some relationship significance exists with the movie chosen, or it is a movie that she is dying to see. Also, this gift will only work if she is a movie buff and genuinely enjoys the act of going to a theatre.
If that is the case, you can really make $50 go a long way. Instead of just plain popcorn, purchase gourmet Carmel popcorn for the evening. You can also get a bottle of wine and chocolate covered strawberries to enhance the romanticism of the evening. Turn the lights off, light a candle, grab a blanket, and create an environment as if this is a private movie theatre just for the two of you.
5. A cute and practical piece of jewelry, like a bracelet or necklace
Jewelry can be quite expensive, but there are also many options out there that can appear quite precious, but in reality are very cheap. Unless your girlfriend is in the jewelry business and has a trained eye for specific metal grades, the importance will be more on the overall appearance and packaging of the jewelry. Find a pair of earrings or necklace that has a design that means something to your girlfriend.
Maybe this is a simple heart design, or maybe she has a things for elephants because she rode one on a memorable vacation with you. This will show that you really took the time to pick something out that she would like. As you hand her the thoughtful gift take care in the handling. She won't be able to tell if you spent $50 or $5,000 on the meaningful jewelry piece.
6. Scented Romantic Candle Crate
Packaging is key with this gift in order to showcase the thoughtfulness that went into the preparation. You can even add a small bottle of massage oil and a little card that grants her a 30 minute massage from you whenever she desires.
7. Day Spa Home Kit
Prices at day spas have become astronomical. It is difficult to find a day spa package for a woman that goes for less than $300 for the day. Instead, put together a basket of spa treatment goods with scents that your woman enjoys. Now, rather than just handing the basket to her and being on your way, display it nicely on the bed with candles lit when she arrives at your place.
Inform her that the basket is for her and that you are going to give her a full body Nuru massage, with oils and other products that you have purchased. Think about the setting of the room from which candles you decide to burn to the music that is playing. You can easily turn your bedroom into a spa for a few hours and end up spending one-sixth of the price.
8. Sex Toy Crate
While some might find this gift to be somewhat selfish, gifting your girlfriend a box of sex toys will show just how much you desire her. No matter how attractive she is, everyone carries around with them their own personalized baggage of insecurities and self doubts.
Receiving a gift from a boyfriend that screams "I want your body" will be a big confidence booster for her. Think of all of the fun things you can do with some handcuffs in the bedroom. Figure out if she is wanting to be more submissive in the toy play, or bring out her inner Femdom Catwoman with a sex whip.
Think about how her girlfriends will react when they ask her what you bought her for her birthday and she pulls out a sexy pair of handcuffs. At first they might be a little surprised or even turned off by the gift. But when they really stop to think about it they'll wish they had a man in their life that went out of his way to give them such a scandalously thought out gift.
9. S
urprise candlelit dinner at home
Learn how to make her favorite dish and do it for her while she sits and sips wine on her special day. You can also plan ahead and make a fun dessert together after the mean such as chocolate fondue with fresh fruit.
10. Staycation at a fancy hotel in your own city

While this might not necessarily be cheap, it will be a whole lot less expensive than going on a trip to another city. Book a night or two at a fancy hotel in your city, explore a part of town you don't often get to visit, come back and relax in the room with room service and a bottle of champagne. It will be an memorably and romantic experience for both of you and relatively inexpensive.
Gifting from the Heart
When it comes to giving a gift to a girlfriend, it's important to remember that the value of the gift is not measured by its price tag. While an expensive gift may be impressive and luxurious, a gift from the heart can be even more meaningful and appreciated.
Gifts from the heart show that you put thought and effort into choosing the perfect gift that reflects her personality, interests, and needs. They can be handmade, personalized, or simply thoughtful and heartfelt. For example, a scrapbook of your time together or a special piece of jewelry with a meaningful message can be much more meaningful than a designer handbag or an expensive watch.
On the other hand, an expensive gift may be seen as a gesture of financial investment in the relationship, but it cannot replace the emotional connection that comes from a gift chosen with love and care. It's also important to consider that sometimes, an expensive gift may make a girlfriend feel uncomfortable or obligated to reciprocate with a gift of equal value.
Ultimately, what matters most is the sentiment behind the gift. A gift given with genuine love and care can communicate your feelings and deepen your emotional connection.
Try out KinkSports for free!
Sexy Games combined with Sexual Cosplay and Role-Play
We hate SPAM. We will never sell your information, for any reason.